First NameEdit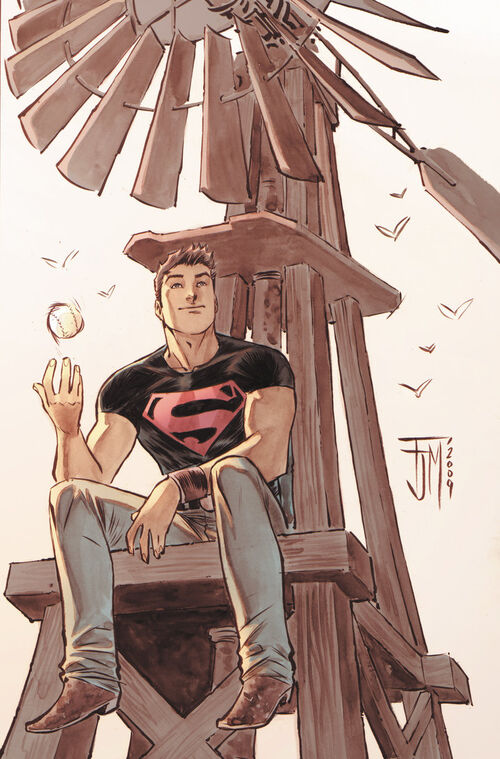 Stephan 
Last NameEdit
Trejo
IMVU NameEdit
CaptainPuertoRico
NicknamesEdit
The Savage - MMA Fighting Name
Ark 21: 21
Male
6'4
225bs
Blood typeEdit
AB+
Behaviour/PersonalityEdit
Confident
Talented
Calculated 
Sarcastic 
Cocky
Possessive
Apperance
Edit
Allignment
Edit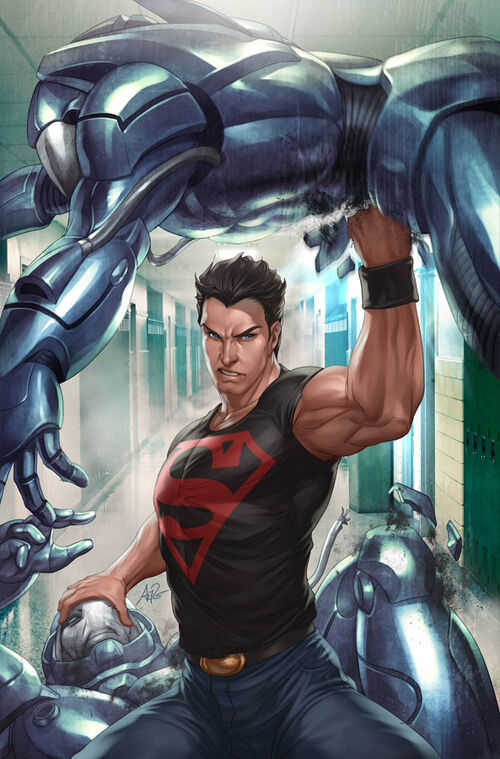 A neutral character does what seems to be a good idea. He or she doesn't feel strongly one way or the other when it comes to good vs. evil or law vs. chaos. Most neutral characters exhibit a lack of conviction or bias rather than a commitment to neutrality. Such a character thinks of good as better than evil-after all, he or she would rather live by some happy guy than a serial killer. Still, he/she are not personally committed to upholding good in any abstract or universal way.
Some neutral characters, on the other hand, commit themselves philosophically to neutrality. They see good, evil, law, and chaos as prejudices and dangerous extremes. They advocate the middle way of neutrality as the best, most balanced road in the long run.
Neutral is the best alignment you can be because it means you act naturally, without prejudice or compulsion.
Neutral can be a dangerous alignment when it represents apathy, indifference, and a lack of conviction.
A list of Ten Commandments for a true neutral religion may look like this:
1. You shall avoid lies.
2. You shall not kill the innocent.
3. You shall not murder.
4. You shall help the needy if such action aids yourself.
5. You shall honor those who honor you.
6. You shall follow the law unless breaking the law can advance you without harming others.
7. You shall not betray others unless your life is in jeopardy.
8. You shall aid those who aid you and harm those who harm you.
9. You shall not promote an extreme viewpoint.
10. You shall advance yourself without harming others.
High school grade
Edit
College Student - Kasaihana University 
What district do you live in?Edit
District 2
RelationshipEdit
Single 
Occupation & Clan /RankEdit
Professional MMA Fighter
6-0 Fighting Record 
Contending Heavyweight Fighter
Fighting StyleEdit
Trejo is a master of K'un-Lun's martial arts and is proficient in many of Earth's, including but not limited to: Kunlunquan, Shaolinquan, Judo, Aikido, Ninjutsu, Karate, Boxing and even loose street fighting tactics. When temporarily blinded, he is able to still defeat lethal enemies, without even using his chi powers. He is also skilled in unique chi based techniques, such as the "Drunken style" that masks him from such things as a sixth Sense and telepathic reflexes. He also possesses infinite ways to kill a man, such as the Black-Black Poison Touch which uses his chi to kill anyone in the close vicinity. Trejo can locate different pressure points on a human's body; incapacitate, paralyze, severely injure, or kill a person.
Chi Base (Optional)Edit
Destruction: Destruction chi deals with external chi release that allows the chi practioner to fully utlize the art of destroying or disrupting matter with their chi. This equats to hitting structures of large sizes and taking them down, blowing down walls with a single kick, and if proper outside ignition is used, casuing explosive and devestating forces to spread outwards for a wider range of effect. This is flexible, as it can be shrunken and applied martialy, allowing a skinny person of frail stature to one shot a heavyweight wrestler with one chop. This method of chi manipulation is effective but the most tiring of the five, often requiring high reserves of chi, and draining even more so than that.
Often termed as an evil, negative or psychotic energy, which could possibly use the Psycho Drive to channel it. Psycho Power has been described as the corrupted negative of Soul Power. Through its use people have gained a considerable amount of power, expelling all remorse, compassion, and humanity from his soul. This energy also grants him the ability to float, move quickly and mentally influcence the minds of other beings. They can also regenerate via the Psycho Drive/Power. (For YMRP purposes this is limited to outside battle use only) However, Psycho Power can exceed the limits of his body, depending ON the type of body it can also determine the "ceiling" of one's power level, explaining increased desires to physically work out and or consistently kill any and everything in sight. There is a direct opposite of this power called The Soul Power is, as its name implies, energy manifested from the soul. In appearance, Soul Power is a kinetic, color-changing energy that people channel from their body and often through materialistic objects, allowing them to control it as a weapon and supplement ones attacks with Soul Power.
Breaker Fist 
Edit

The Advanced Chi Manipulation with many abilities that he has possibly not yet learned, such as channeling the Breaker Fist chi into a ranged weapon, such as a gun or bow, to increase its striking capabilities; this technique is used both by Yao Fei and Stephan Trejo. By summoning his chi and focusing it into his hand, he can draw upon the superhuman energy derived from the heart of the mystic ancient knowledge of Shun-Shin and make his fist inhumanly powerful and super humanly resistant to injury and pain on a superhuman scale. This "Breaker Fist" technique does not involve a physical transformation of any kind, simply a psychic channeling of concentrated natural energy. With his fist in this state, Trejo can shatter wood and brick, rip through steel, and punch his opponents with extraordinary concussive force without sustaining injury to himself. 
Trejo has complete control over his nervous system enabling him to deaden himself to pain, resist the effects of drugs or poisons, and slow down the rate at which he bleeds. He also is able pass lie detector tests. After obtaining The Book of the Breaker Fist from Yao-Fei, Trejo has learned how to create various illusions and make his foes see what he wants them to see. He can use his power to temporarily fuse his consciousness with another person, resulting in a sharing of knowledge, emotions, and memories. At times, Trejo has absorbed energy directed at himself and channeled it to augment his own power. Ability to psionically tap and manipulate energy fields, most notable the electromagnetic field. Trejo can project his Chi into a ranged attack, sort of like an energy blast. Trejo can also transfer his Chi into other objects to accelerate them or give them more power. Capable of detecting energy signatures. Demonstrated the ability to detect a threat to his well-being in his immediate vicinity before they commit the action. Trejo has unusually keen eyesight, but it is unclear if it extends to superhuman level. He can focus his hearing so intensely that he can hear sweat rolling down someones face. Trejo has the ability to sense the emotions/feelings of people and animals, can broadcast his own feelings in order to influence other people and/or animals emotions psionically. He can increase his speed allowing him to dodge or catch bullets. Without the use of chi, he can run up to 35 mph. With chi he can tun up to max speeds of 96 mph. Trejo can generate a chi-based "aura" radiating from his body to protect himself from energy based attacks to a varied degree, and make himself more resilient against physical damage.
If he sustains injury or illness, Trejo can focus his chi for the purposes of healing his injuries. On the brink of death after a battle, Stephan received a vision of Yao-Fei revealing that "the Breaker Fist is not a weapon but a force of will which could perform miracles including healing," saving his life. By focusing enough he can even purge his own body of poison, however Trejo experienced great pain in the process. Recently he has proven capable of healing himself almost unconsciously and does not feel drained in doing so. Trejo can also channel this energy into other people. His entire body is oriented to combat, enabling him to adapt to any environment with minimal exposure. 
Weapon of ChoiceEdit
Fists
Allies/Enemies
Edit
BackgroundEdit
Yao Fei saw a fire in Stephan that he couldn't see in any other kid. And with that, Yao Fei had taken Stephan out of the foster care system and taken custody over him. This had been a form of recruitment for a Tibetan group that focuses around the mystical martial art revolving around the legend of "The Breaker Fist." Cetain high ranked masters will go out and seek future recruits that have the potential to harness the power of The Breaker Fist. Once taken into the custody of Yao Fei, Stephan traveled to Tibet to begin his training in the Art of The Breaker Fist. 
PeakHuman System
Edit
Roleplay SelectionEdit
~Where you add the Role-play logs you have particapated in~
APPROVED BYEdit
~Two approvals will be needed IE: Chairmen Tasanagi, Chariman Ryoji, Chairman Yun
Community content is available under
CC-BY-SA
unless otherwise noted.