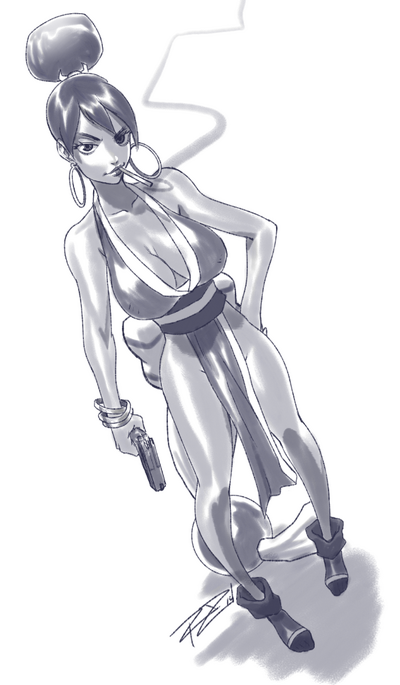 First NameEdit
Felicia
Last NameEdit
Seymour
IMVU NameEdit
Played by xXPanSonXx
NicknamesEdit
Li-Li and unfortunately Fellatio
March 16, twenty-one years old
Female
5'9
135 lbs
Blood typeEdit
O+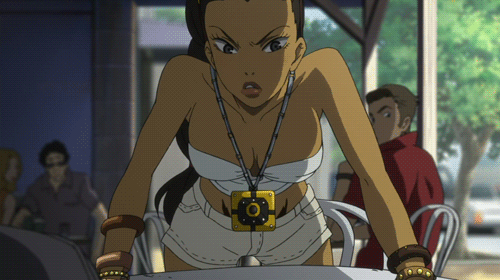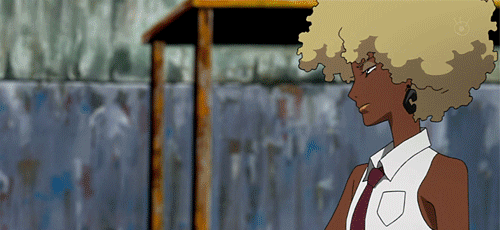 Behaviour/PersonalityEdit
Felicia is a hot headed, strong willed, female that doesn't take crap from anyone. If she puts her mind to something she will do whatever it takes to get what she wants. If someone tries to get in her way... expect problems. Her foul mouth and her rebelious attitude is what made her parents kick her out at the age of sixteen. Which is interesting because that was around the same age they kicked her brother Nathan out of the house as well. From then on she scraped by living on the streets, and proved to be a very intelligent and stree wise kid.
Petty theft, prostitution, are just a few things she's racked up over the years with the police department. But she really doesn't care, she believes in doing what she want when she wants it without thought of anyone else. In her opinion no one ever did anything for her but herself so why rely on someone else to do shit for you.  As of late she's been getting heavy into a drug ring, selling and trafficing. Felicia believes that if she finally gets enough money, she can stop what she's doing and live like a queen for the rest of her life. But first she has to evade the cops.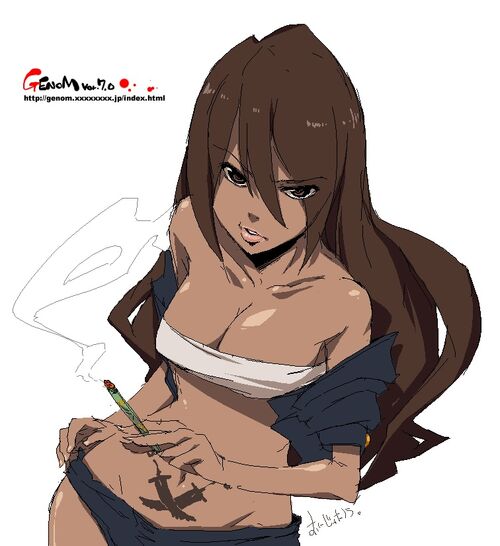 ApperanceEdit
Suprising enough the two Seymour siblings favor each other, tall, thin, with a rocking body. Felicia knows she looks good and uses it to her advantage. She wears clothes that always reveal some ammount of skin. Her mother used to complain that she always left the house with half her ass hanging out. But Felicia could really care less what anyone else thinks about the way she dresses.. well sort of. She knows the effect her physical appearance has on men and women alike and that if she works it enough... it could land her some cash. 
AllignmentEdit
Chaotic NeutralEdit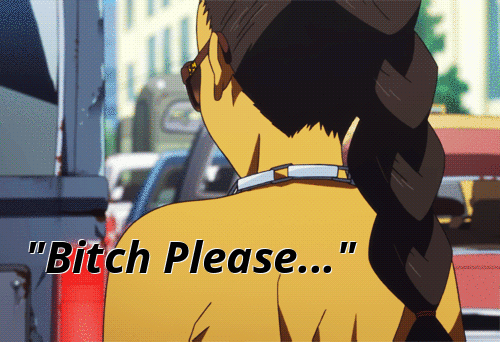 A chaotic neutral character follows his or hers own whims. He/she is an individualist first and last. They will values their own liberty but doesn't strive to protect others' freedom. They will attempt to avoid authority, resents restrictions, and challenges traditions. A chaotic neutral character does not intentionally disrupt organizations as part of a campaign of anarchy. To do so, he or she would have to be motivated either by good (and a desire to liberate others) or evil (and a desire to make those different from himself suffer). A chaotic neutral character may be unpredictable, but his or her behavior is not totally random. They are inot as likely to jump off a bridge as to cross it.
Chaotic neutral is the best alignment you can be because it represents true freedom from both society's restrictions and a do-gooder's zeal.
Chaotic neutral can be a dangerous alignment when it seeks to eliminate all authority, harmony, and order in society.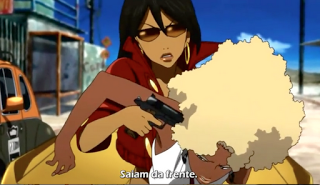 A list of Ten Commandments for a chaotic neutral religion may look like this:
1. You shall lie to promote your freedom.
2. You shall not kill the innocent.
3. You shall not murder.
4. You shall help the needy if such action promotes your freedom.
5. You shall honor no authority above yourself.
6. You shall break the law whenever convenient.
7. You shall not betray others unless your life is in jeopardy.
8. You shall not aid enemies of freedom or those who promote law.
9. You shall pursue pleasure.
10. You shall promote unlimited freedom for yourself.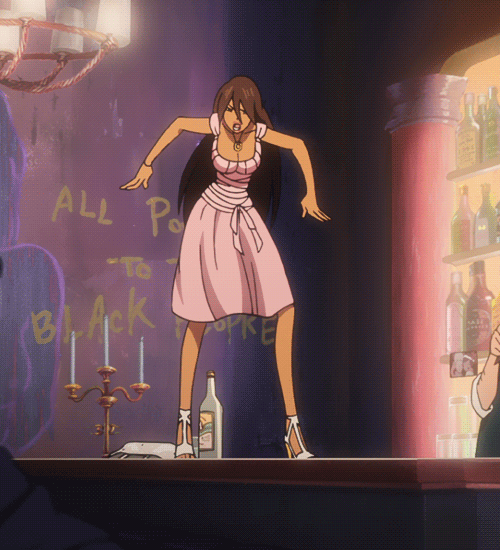 Clan & RankEdit
N/A
What district do you live in?Edit
District 2
RelationshipEdit
Single
OccupationEdit
Bank Robber, Drug Dealer, Prostitute, Felicia will do just about anything for money.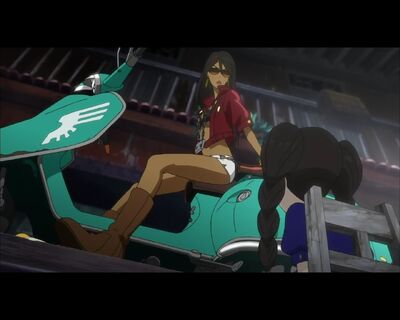 "You like my wheels?"
Edit
Felicia drives a scooter that she stole from a druggie she was selling to, when he failed to pay her what he owed. He must not have cared to, much because he didn't even recognise his own scooter when she came to sell to him again.
Fighting StyleEdit
Base Style: ( Ex: Taichi) Flow of battle: ( Ex: Sei)
( Within YMRP, fighting styles are an essesnital and there is honestly little to no alternative for that notion. Having a fighting style is your right. It's your right to defend yourself! Click this link to see some of the principles for fighting and combat that we use within the rp, make sure to keep yourself updated so you know exactly how things go. YMRP fighting styles )
Chi Base (Optional)Edit
This system was made to regulate the chi system within YMRP. On the lInk provided, you will be able to pick from five chi archatypes for your character. this does not apply to everyone. If you do not want a chi base, you do not have to get one. Remember you can only have one that you accel in.Chi Base Page
Your chi form, or energy form is based on what type of chi your char will use. From Chakra, to Chi, to the power of nothingness, to pyscho energy. All of these things will be for you to pick and choose from. Remember you can only pick one, so choose wisely. Click this Link to pick which one you want. -> Simply copy and paste the description into this section after deleting the current text. -> The Energy System <-
Weapon of ChoiceEdit
( Sword? Knife? Ax? Throwing Knives? )
Allies/EnemiesEdit
Family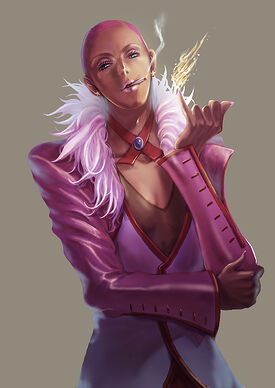 Brother: Nathan Seymour - Nathan is Felicia's flamboyant older brother. When they were younger, due to the fact that their parents worked all the time, and the fact that Nathan was nine years older. He was in charge of her care allot when she was little. When thier parent discovered that their son was a homosexual. She really hasn't had much contact with him, forced by her parents not to contact him and then later she just didn't know how he would react to her. However now she feels he is the only one she can turn too, and trust.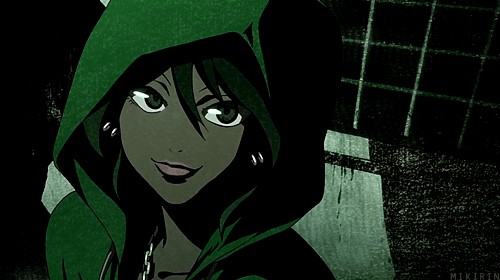 BackgroundEdit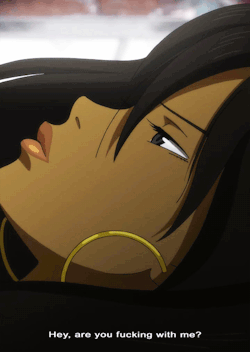 PeakHuman System
Edit
Within YMRP we allow our partcipants, to pick two peak human perks. From this Page. Only two, so pick what you want. You won't be able to choose out later. Pick wisely!
Roleplay SelectionEdit
~Where you add the Role-play logs you have particapated in~
APPROVED BYEdit
~Two approvals will be needed IE: Chairmen Tasanagi, Chariman Ryoji, Chairman Yun
Community content is available under
CC-BY-SA
unless otherwise noted.