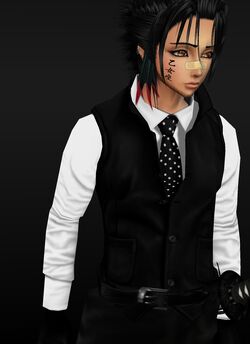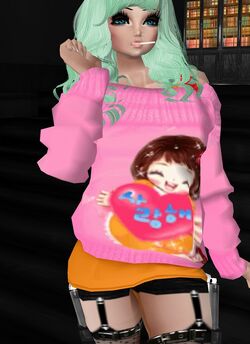 Watch out for sweets....?
DarkKeyome: I was sitting in my office in District 2 on the phone with a contractor who seemed to be working on something that I had planned. Setting up a new basketball court in district 1 so that the little guys in district 1. "Alright so the pavements all done. And the Skateboard ramp you got that in there…. Awesome you guys work fast. Ok, I'll have the 300,000 Tanz in your bank account in about 4 hours. Thanks Thomas… hahaha… no I don't… want to have a 3 some with you and your wife." I hung up and then I pressed the on my computer keyboard button to Donald my automated butler. "Good evening sir, you have voicemails about 4 of them. Would you like to listen to them? " I was writing down some notes on what I wanted to add to the GMAF for this year as I looked up from my notebook. " yeah go ahead and ring em on in. " The first Voicemails were about some deals that some guy wanted to do some kind of deal on making a strip club in my name. I'd quickly ignore those… they needed to talk to Kirei about that. Then… I got the boy that I met in District 1. I sent him out on a mission to hear that he had gained an additional 200 more of what I requested of him. I was impressed hahaha…he thought that was easy? The test was in the way that he achieved the money. Throughout his process I had two of my men follow him around… and I already knew that he had murdered a man to achieve the money. I even got the information on the man… he discarded his tracks but I got Donald to intercept any KPD reports on this situation. I called him back…. "Hello, nice work. Impressive I can tell your willing to get the job done like a warrior. Alright then, you're in. I'll have you meet me somewhere later on this evening. I'm going to need you again, and I'll be bringing my Aniki Asami though she is in the hospital ill make sure to have her pulled out. Bring… a gun." I said hanging up the phone. Thanks to Donald… tapping on to anyone's calls in here was impossible he worked off his own satellite signal. Soon enough I was pulling through this book of files that was sent to me about two days ago from a mystery person. Oddly enough… I didn't understand what they would be getting at sending me a bunch of KPD and government files. The first note that was pulled from the box that I read out was. "Tread lightly around the sweets." I cocked an eyebrow. "Tread along the sweets…? What the fuck does that mean…?" I sighed and continued to rummage through the files. "Nami... Kibou…?" Little Nami…? Kirei's little friend… I pulled out a report of some sort… why the hell would a high-schooler who eats candy and gets high all the time... could possibly be in a fucking Government classified file. Better question… that the fuck would send me this. And why would they go out of their way to do it…. I pulled out another name… "Ogring….? " I rubbed the back of my neck and it hit me. "GRINGO!" He had sent me this!? I began to panic but calmed myself… I pulled the Profile of Nami out beginning to read up on it out loud…" Nami Kibou… Age 19? Wait what… she's the same age as me almost…!? * clears throat continuing to read* an orphan at a young age of 8-13, adopted by a secret organization in the government who housed and cared for her and others like her through a special oprative program....?!" I paused looking around abit before turning my attention back down to read." Name of program is classified. Was given an education, and special training. Opratives in this programs has there bodies trained as weapons, to not break throughout torture, endure pain and more. Getting there intellgence on a high level of skill such as doing things one would commonly have to have street smarts or a college degree to do like hacking computers or stealing cars successfully.. They were trained for location placing, to stay there and get orders on their phones then carry out those orders, usually know for information gathering. But also for......Elimination of target if seemed nesscary...There skills of blending are so high that they are not to be suspect to have done the elimnating, but percived as just an innocent bystander to a horrible scene." When I thought about it…. Nami was there during the shootings…. During the explosions… during it all. If this is true… it could put A LOT… of us down right now. She knew too much.....I knew that if she was with Isabel unlike Kirei she'd more than likely send her to school being a Friday. I picked up my phone and called the Principal. "…. Hi, this is Keyome Tasanagi… uh… Miss Kibou has an early dismissal today i forgot to set it up earlier please send her outside, I already have some men from the company waiting, out there for her. "The principal asked me why… and I told him we were going to a the candy factory in downtown dumbass. He bought the bait. I ordered my men to hurry there to pick her up while I waited on her to get here in my large District 2 Building my eyes boring out at the Aqua tank behind my head as I sighed sliding my fingers through my hair. "Please… tell me that this shit isn't true..." Gringo was a High Class KPD but for the most part I believe he worked for the government as-well I haven't seen him in sometime… and I know that he could easily get these files. Plus why would he leave me astray. "Fuck…" I putting my head down.
NamikazeSoudai: Nami sighed, and sighed again, god school was boring.. It would be interesting if she was actually learning something she didn't know already, but to constantly pretend like you were a moron not knowing answers to the question was sooo boring.. "I dunno Mr. Langley.." She mumbled annoyed, the teacher rolled his eyes thinking Nami was a stupid child so he asked another student. Biology..She learned all this at her government home/school, leading up to what frogs one could exract poison from and use that poison to silently kill someone, leaving almost no trace of fowl play. She heard herself being rescued, her name being called for the office, probably wanting to dicuss her massive amount of time not in school. "Woo-hoo!" she jumped up, grabbing her new Hello-Kitty backpack and waving goodbye to everyone in the classroom. She walked down the halls, happily smiling along as she went..Although school was extremely boring it was nice to be in a place that a good amount of time, no one had weapons, had motive to see you hurt, everything was just..unknown to the kids here, as far as they were concerned their biggest fears usually was getting homework done and biggest desire was if so and so said they were cute. She was surprised to find that someone came to pick her up. She asked why and they said Keyome said something about a candy factory.. Well that was all she needed to convience her to go with them. She sat in the back of the car humming happily, how nice it was of Keyome to treat her to something like this.. He had started to wear glasses for things, and Nami started to look at him a bit more, finding herself daydreaming.. They stopped and guided her into the building, opening the doors to his office then departing to leave the two alone. "Hey Nii-Sama, come on lets go!!" She said, surprised he wasn't ready to leave for the factory by the time she got here.
DarkKeyome: Standing at my desk I was sitting on it, the room was cold almost I wore a suit as usual. My hands in my pocket the sound of my hip-hop music hummed with its smooth melody throughout the office room. A red light appeared next to the door indicating that donald had locked it. " Nami.." I said to her with a light smile as I moved my back over to my desk sitting down in the seat. My eyes were focused on the closed envelope before me praying that.... it was all a lie. That I could ignore this. " Come sit down and we'll talk about that Candy factory visit." I smiled at her putting my hands together …. I didnt want to hurt her. Even if this was a rouse... she seemed so innocent... it would kill Kirei if I hurt her. So I promised myself I wouldnt I just needed to know the truth.
NamikazeSoudai: Nami smiled and shrugged, going over to him. There was no other chair though for sitting on and she was too tired from school to try and work herself up onto the desk. So she plopped herself into Keyome's lap. "I can't wait to go again. Have you been?" She asked him, looking at the computer screen, shocked to not find any porno open up there when she looked, and giving a giggle to her assumed perverted mind of Keyome's. Her legs were on either side of his of his big legs although her skirt didn't give the chance for his leg to rub agaisnt her panties.
DarkKeyome: I was getting ready to present to her of my findings but she had plopped onto my lap. I sighed and looked at her. "Ah... no I haven't been there yet thats why I wanted to know if you'd want to go.." I moved myself around attempting to maneuver myself around her but she was dead on my crotch. I sighed attempting to reach out for my envelope. Sadily my attention was elsewhere so I hadnt noticed that Nami more than likely had stumbled on the photo's of women I had in a folder that I had minimized. Most of them were of Natasha pictures of us, and then... the special ones she'd send me. I was in the process of deleting them. "...Nami before we go, I have to speak with you on something first... is that alright?"
NamikazeSoudai: "Ooohh Sexy dancing lady?" She hadn't seen her in a while and now..she was seeing ALL of her in this photo. She giggled, zooming in on her crotch and zooming back out, then zoming in on her breasts. It was hard to tell if she was turned on by this absolutely sexy picture or just playing around with it. She stopped though when she sensed Keyome was becoming serious and exited out of the picture, of the folder, leaning back agaisnt Keyome. "What is it Nii-sama?" She asked, finding a comfortable spot up agaisnt his chest sheltered by his arm and smiled, happy there.. Nami took his hand with a smile, she would enjoy herself at the candy factory, she thought, holding his hand and going to each part of the factory, trying candies or seeing how they were made.
DarkKeyome: " Nami... what do you know, about government KPD Special operatives..." I know to ask this to a 'Child' but I knew better and so did she. I was ready for lies... I had questions to counter questions. Looking for the slightest contradiction. I had tilted my head up a bit when she had leaned back against me. My eyes lit up to see the picture of a naked Natasha on my computer screen I didnt hesitate to exit out of it. A dark blush on my face by now. "And I know this is also odd. But... Nami, where are your parents? You've been living with Kirei for some time correct? Where are your parents..." her mint hair had I nice scent to it. Good to know she was bathing against. I had pulled the envelope off of the desk and pulled it to the floor so I could reach for it later if I ever needed or decided to go and pick it up. I gripped her waist moving her around a bit trying to get myself comfortable due to her sitting on my dick I needed to fix it. I didnt mind her sitting here... its just difficult to focus.
NamikazeSoudai: She was taught to kill if this ever happened. And for a moment a part of her mind told her to, so easy to his neck, so easy to snap..But she didn't, Keyome was a friend, and in a world of fakes around her she felt like her friends were her only true thing in her life. "I guess they are like James Bond.." She said to his first question, true enough. She moved with him, letting him get more comfortable while not leaving leaning against him in a too friendly kind of way.. "My parents are dead.." Also a true reply, both her real parents and the parents she was supposedly from were all dead. "Now come on come on, the factory doesn't stay open all day!" she said jumping a bit in his lap. She did want to go to the factory, but she also wanted these questions to go away, to not lead to.. 'Nami, i don't want you around anymore' or even him killing her.
DarkKeyome: My eyes narrowed on the back of her head... Tch... My right hand shook hovering over the envelope. She could lie to me.... she could lie all she wanted too. But within that envelope... had the facts the cold cut facts my fingers shook quickly as I made my way down to grasp it but... was unable to... I never thought of myself as having a heart... I cared about the community but to a liar... to a traitor? Not so much. But.... I couldnt push myself... to expose her, I thought about how her and Kirei had been together... it would hurt her a lot to hear that Nami wasn't who she said she was... but my organization was at risk and even so now that she's in my building. Maybe it was a sacrifice... I'd have to live with. I s'pose im willing... to deal with the consequences.... For Nami and Kirei's sake...I sighed and when she hopped up and down I began to blush putting both of my arms under her armpit as I rose her into the air. " OKKK... GUESS WE SHOULD HEAD ON OUT THEN..." I said with an attempt to pick her up so we were now standing. If successful I'd walk around the desk and sit her back up. I looked her in the eyes my eyes narrowing on her own as I sighed. "....You'll tell me. When your ready." I said smiling to her making my way past her picking up my bike keys that were on the bar. " Alright, haha lets go eat some candy and get diabetes and stuff. "
NamikazeSoudai: Nami smiled and came around, taking his hand and started to walk forward, maybe a bit more of a pace than Keyome, she was very excited. "I would never do anything to hurt you, or Kirei, or Isa.." She said pausing in her efforts to pul Keyome along faster. "Your one of the people i love." She says softly, looking down, thinking for a moment. "Oh my backpack!" She let go of his hand and rushed back into the office area, having taken it off and put it..In the chair across from the one Keyome had been sitting in, and here she thought there wasn't another one to sit in, or she just wanted to in the end sit in his lap. She walked around his desk, picking up the envelope and putting it in the back of her skirt before coming back around to the other side. "Ah there it is!" She picked up the backpack and then hurried back to catch up with Keyome, taking his hand again. "Whats diabetes?"
The Candy Factory... and that... one creepy guy.
DarkKeyome: Before we knew it, we had driven to the factor what seemed like a few short moments. I wasn't the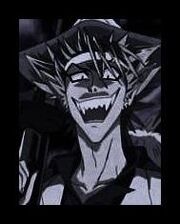 one to typically goto places like this but eh. We pulled into the brightly colored Candy factor in district 2. We had road my Harley this time, seeing that everyone in this city is getting a Kawasaki. As I got off my leather jacket hugged to my body. Spring time but no matter what.... at night... Kasaihana was cold even during the summer time. ( will be explained later.) I looked back at Nami then the factory my left hand to extended out to help her off the bike if she needed. " This place looks.... kinda odd and creepy... You sure you-.." A man walked out in a bright white suit with a red tie. Long black hair and pale skin with dark gold eyes. How animated. " Welcome... welcome, I am William ( Willy-ums) Keyome Tasanagi I presume? You rented the place out for you and your lovely friend today? Is she your daughter or sister?" My eyebrow twitched....do I honestly look that old to her. " Do I look like she's old enough to be my dad." I said eying the man. "Hm... well... I suppose not." he smiled his Sharp fangs showing as he walked into the factory. " right, this way please." I Looked over at Nami then back at the entrance door. "Ahhh... what the fuck is up with that Transylvania accent... and that fucking outfit..."
NamikazeSoudai: Nami had hugged to his back during the ride, motorcyles were too big for her to ride by herself, but she had enjoyed the lessons on learning how to ride one when she got them.. Well..It was pretty fun for a woman.. She smiled, unlike Keyome who saw something odd..Nami was like looking upon a giant amusement park. She was jittery, could not wait to get inside.. When the man approuched her and said his words, she felt insulted that she would be considered so young. "He's my boyfriend!" she shouted out at him not thinking about lies or truths at the moment on her words. The man could probably call the cops on Keyome for dating a supposedly underaged girl, and that would ruin their trip, fortunately he wasn't all to interested in the final outcome of who they were to one another. She took his hand and walked forward..Nami seemed oblivious to the whole..Scary man getup, why would she be scared? This was her paradise.
NamikazeSoudai: NamikazeSoudai: Nami had hugged to his back during the ride, motorcyles were too big for her to ride by herself, but she had enjoyed the lessons on learning how to ride one when she got them.. Well..It was pretty fun for a woman.. She smiled, unlike Keyome who saw something odd..Nami was like looking upon a giant amusement park. She was jittery, could not wait to get inside.. When the man approuched her and said his words, she felt insulted that she would be considered so young. "He's my boyfriend!" she shouted out at him not thinking about lies or truths at the moment on her words. The man could probably call the cops on Keyome for dating a supposedly underaged girl, and that would ruin their trip, fortunately he wasn't all to interested in the final outcome of who they were to one another. She took his hand and walked forward..Nami seemed oblivious to the whole..Scary man getup, why would she be scared? This was her paradise.
DarkKeyome: " Boyfriend..?" I said being pulled along as Nami broke through the factory entrance. Walking down the main hall we followed behind the man who showed us the main room. It wasnt like the willy wonka factory if thats what your thinking. But.... candy was everywhere. The machines that made them..... werent machines at all. Actually... Kasaihana cities sweets are mostly constructed by immigrants..AND machines. He took us down to the tester room which. " Hahaha..... yesss... this room, is off limits to everyone but me. This is where I construct the sweets, and then taste them... and present them to the general public. " Said the strange man known as William. I turned my head pointing to something that seemed a bit odd to me. On the other side of the testers lab was an assortment on bubble gums and lolipops that were coated with a strange glooing goo. " Ahhhhh yes. New taste were adding to the gum and Lolipops. They are still under testing. And... are forbidden to be eaten just yet." I looked over at him. " And how come? " " Well for the most part... side effects... will leave someone... abit estranged dont want a bunch of kids running around in a hormonal thrive stronger than a 35 year old woman do you?" my left eye twitched at the thought. " No.. I proabbly dont." " Yes exactly, come come. Let us venture further. " Said William to me.
NamikazeSoudai: Nami was there..Nami was gone..There..gone..Gone.. Then back, out of the blue. "Off limits? Testing? I better not try that huh?" She smiled kindly, taking Keyome's hand again. She too wondered about how Keyome came across the information about her, she thought the organization she was a part of was suppose to be secret, that not some city cop nobody could get information on that.. But right now she was truly more interested in the factory. Where did she go in those few seconds she was away from them? Well..Her candy seeking superpowers got her to the forbidden lolipops, even as Keyome and William were looking that way! She must have some hell of a flexable hiding ability to get over there and back and snatch three of the lolipops in that short amount of time. Some people did amazing things with aderline. She didn't put on into her mouth quite yet, she knew that would be foolish, and she wanted to come back here someday. "Keyome look..Cotton Candy.." She points to a massive room stuffed with it. "How odd.."
DarkKeyome: I looked over to eye the room that Nami had brought to my attention. I hadn't even noticed it... but I had a tight grip on the smaller woman's hand pulling her over to a window for the room that allowed us to look through it. " Hm?" William stood next to us his tall 6'4 body stood over as he spoke with his thick Transylvania accent once more. " Ahhh, yes. This city has 45 different Arcades and were constantly asked to make them. Do you know how much a child consumes cotton candy? We have to make over 5millionlbs of Cotton candy a day." I looked over my shoulder and then over at Nami who was staring at it with like she was ready to break through the glass. A giant sitr like machine was continously moving in a wide circle creating the cotton candy it looked like a land of pink fluff. " Haha do you like cotton candy Nami?" I said looking down at her. I still didnt quite trust her... but at the same time it felt good to go to a place like this. Its not often I can let my guard down like this...
NamikazeSoudai: "Umm.. Maybe, i guess.." Nami said, replacing her finished lolipop with another one from her pocket, not one of the ones she stole. The truth was..She didn't bother when any other candy, or sugars for that matter. Although she did sometimes drink alcohal, she only drank water or oj when it wasn't booze, in fact she ate pretty healthy and brushed well too, it was probably why she still had such good teeth and health. Nami accidently dropped one of the lolipops from her pocket onto the ground, she paused and leaned over to pick it up, not intentionally taunting the Candy man with her bottom or Keyome for that matter who, if he was looking well enough. "When are we going to try a new lolipop? Got any new flavors?" She asked the man, recovering from her bent over position. She didn't believe the fact about cottan candy, that amount each day? That was just silly..Although plenty of kids sure did act hyper all the freaking time. She looked up at Keyome, studying his expression, wondering if he was still thinking about the things he asked her..
DarkKeyome: William looked down at Nami cocking an eyebrow watching as she was bending over. I blinked watching for a moment but when I caught this older man do it I elbowed him in the stomach making him cringe over. My eyes lingered back over to the man when she asked of new flavors. He held his stomach looking at me and said. " Um yes. We do have a few ones." He made us follow him into a lab where a bunch of grumpy old women were making Liquor tasting lolipops He turned around handing us one." 1 for youuuuu.... and 1 for the little one." He handed Nami one, I took mines and narrowed my eyes on it. " Eh?" I looked at her. " This... looks disgusting.." I said to her, it was see through and it had a lemon in the middle of it.
NamikazeSoudai: Nami nommed down onto the lolipop, removing the other one she had and holding it for a moment. The flavors hit her mouth and she smiled a bit, tasted like lemon vodka. "Wow!" She cheered, looking up at Keyome. "Try try!!" ... "You like see through things don'tcha?" she winked playfully, she should get a see through shirt someday to test that.. She looked around..More immigrants, carting things in or out or cleaning up..They looked like they were miss treated, maybe even slave-like, she felt bad that she was enjoying something that they worked under poor conditions to make..
DarkKeyome: I took the thing and placed my tongue across the lollipop for two seconds before I launched it out of my mouth coughing and spitting everywhere. " GAHH... THATS... Gross.. AAAH.." I was rubbing at my tongue trying to burn the taste out of my mouth. I looked at William who was now handing us anotehr batch. " Ahhhh... and this would be the Grape Jelly ones, and this bright green one is going to be called the Gum buster. Its so sour it feels like your head is going to twist and * POP * right off. " He said smirking and handing us the treats I took the candies and shook my head. Handing them all to Nami who seemed to be sucking on them like a savage which made my cheeks burn a bit of a red shaking my head of all perverted thoughts I attempted to stay focused.
NamikazeSoudai: Nami did take each one and try each one, and rather than tossing it when she wanted to ty another, she held it in her other hand. It had been months since she tossed out a lolipop for any reason, always ending up finishing each one. "I like the grape one the most." she said after trying two more after that one. "The vodka one was..too much vodka, the sour one lost it's sour too fast, and the one that was suppose to taste like tobassco sauce tasted more like ketchup." They took the unfinished lolipops from her, as so she wouldn't go off and sell the candy to their rival candy makers, Nami understood. "So why do you remind me of a vampire Mr. William?" She flat out asked as they were walking along, heading for the chocolate part of the factory. She backed up into Keyome when William stopped to reply to her, her bottom bumping into his knee classically which made her look up at him and simply smile, placing a lolipop into her mouth.
DarkKeyome: I stopped on spot when Nami bumped into me. "Hm?" I looked up at william who turned to eye us out of the corner of his eyes. Slowly turning around to us with those chilling eyes. " Hmmm? Why do I look like a Vampire you say( Vum-pie-er)???" He tapped at his chin tugging at the long facial hair on his face before he turned to us and clapped his hand. " Ah. Hahahahahah.... do you think those things exisit my child? Dont be so silllly..." He leaned down to pinch her cheeks with his talon like fingers. Now that you mention it he did remind me of a fucking vampire. " I just like to dress this way simply to um. Look how I feel I suppose." He chuckled lightlly as he tunred around the tail of his suit flapping in the wind as he turned around. " Nami... this guy is creeping me out.." I said whispearing to her as we began to walk forward behind him.
NamikazeSoudai: Nami made a face when he touched her, and took Keyome's hand more defensively from then on out. "I agree.." Nami replied to him in a whisper as well, chocolate wasn't really her big thing so.. "Actually, it's getting pretty late.. Wanna leave Keyome?" she asked him looking up, they could go do something else if he wanted or just head back to his office, she imagined he was very busy lately what with running the world..Or whatever he did. "I got homework to do anyway. Or pretend to do.." She mumbled that last part..She figured today she would get slightly over 60% of the answers correct, rather than her normal 50/50. Besides, she wanted to try those stolen lolipops when she got out of here and off of the motorcyle.
DarkKeyome: William stopped and looked over his shoulder at the girls request. " Hm... You want to leave, yes? But you havent seen th-" " Were going. Thanks for the Tour william. I already have your money in your bank account. " I gripped the girls hand and eyed the man as he turned to us and smiled with his sharp teeth. " As... you wish." We made our way to the entrance of the building where William led us out of the builiding. " I hope... you two have a wonderful night. Oh and to the little one, please.... " He said lowering his head to the right. Letting his top hat cover his face. " Enjoy the presents like.... I have enjoyed your time here." He didnt even move but his body began to drift back into the building which.... pretty demented at night time actually. The moon light beamed on us from our current standing spot. "..... what.. the fuck... was that about... this is why I dont like candy..." I said getting on the bike and possibly helping Nami aboard as well. " So where are you headed? You going to Izzy's place? Or you coming with me? I dont know about Kirei... but we'd both force you to goto school hahaha." I said looking over my shoulder at the girl.
NamikazeSoudai: She shrugged, he really creeped her out.. And what was that about money? She got onto the bike with a little help from Keyome and scooted closer to him, wrapping her arms around his waist and laying her head agaisnt his back. "I dunno, want to go back to your place and watch tv or swim? You have a pool right?" She asked, that building he was in was huge, he probably had a bunch of things she wasn't aware of like a basketball court on the roof and a bowling alley lane in the basement..Or so her active imagination thought he did. "Or do you have a arcade in your place? That would be kewl!" She said, going back to that hyper yapping girl he knew from a long time ago.. Nami too wanted to change out of her school uniform, but she didn't think Keyome had small girl sized clothes at his office..
Back to the office..
DarkKeyome: So will you be wanting me to take you back to see Isa, or would you stay with me. But you know ether way me and Isa would make you goto school unlike Kirei hahaha. . Wait... tomorrow's Saturday.... you don't have school. And to answer your question... we have a pool and a 'MINI Arcade below the lobby area. But there a bunch of old games down there. " With that I revved the bike up taking off in a high speed on the bike. As we took off, the bike would have hit a wheelie as we bursted from the ground traveling back to my office in less than 15 minutes tops. The elevator door to my office opened up and we both entered into the large office that was more of a house due to the size of it. I had my men go out and get pizza, and another mass assortment of food Chinese foods, fast food restaurants I didn't know exactly what she liked to eat so I got a lot of stuff. I managed to get some towels a tooth brush and um... a pair of female underwear that seemed to be around the size of Nami or so I hopped I handed her everything in a bundle. " D'ahh.... I don't know... what girls wear and all...plus I don't know your bra size to well... to get you one...." I was nervous and I know It showed I don't know how to take care of women. " The food should be here after you get out of the shower which is behind the bar. I got some phone calls to make." I said looking away rubbing at my neck. " Geez this crick in my neck is killing me..." I made my way to my desk sitting down and putting one of those neck gel around' things around my neck as I sat down cutting my computer on and typing out numbers to send the calls that I needed to get done out of the way.
NamikazeSoudai: "Don't worry, i won't wear one." She said reassuringly, without any thought to how naughty it sounded. She was about to go into the bathroom but paused and followed Keyome. "Oh and.. You dropped this earlier.." She pushed the envelope across the desk towards them and then turned around, not saying anything else on it. It would take her 15mins to shower, her uniform littered the ground when she walked towards the shower and after getting out, she wrapped a towel around her body and used another one to dry her hair, classic women showering. "Behind the bar.. Unusual place for a shower.." She said softly coming up to him while rubbing her hair with the towel. The one across her body covered her well, it did it's best to show off her cleavage but there wasn't too much to work with, she still appeared to have a young teen's body with just a towel on. "Im not keeping you from your work am i?" She asked, smiling up at him..
DarkKeyome: My eyes had scanned over the envelope. Had she picked that up earlier.... she had to know what was in it for her to take It. But maybe she did.... more than likely she wouldnt have given it back knowing what it was. Ahh but I wont stress it I put the envelope under my desk and sat it in a compartment soon locking it up.I had my neck cocked to the left trying to get it comfortable while sitting up and typing out all this stuff during her shower I had got in touch with this man who had a request to get somone handled. I told him that wasnt my line of work... and hung up on his face. Right about now I was trying to invest some money into this Video Game project for a new consol thats on the come up. As Nami approached me I was on the phone talking to the head of the idea. " Alright, yeah... ill be sure to lay down about 200,000 for the starting projects. If you can this amount of OK's ill make sure to get you a GMAF sponsor on It aswell. Alright dont let me down. Ahaha.. no.. no thank you." I hung up the phone and turned to look at the girl who still slightly wet. " Nami... um, n-no your not interrupting me with my work. " I said moving the gel holder off my neck rubbing on it. " Ah.. but I gotta see about you getting something to wear I s'pose..."
NamikazeSoudai: "I found something to wear..I just like getting dry first before putting on my clothes." She said softly, tempted to jump into his lap again ang lean back agaisnt him. "Food isn't here yet?" She asked, coming around close enough to where he could smell the mint shampoo she had used in the shower. She paused and looked up at him, smiling kindly. After he replied about the food she would retreat back into the bathroom to put on the clothes she found to wear.. She wasn't intending for it to look sexy but it might turn out that way..
DarkKeyome: I had caught the whiff of her hair... it made my eyes roll to the back of my head. One thing about a woman that got me... was the scent of there hair. I was leaning into her hair without even fully realizing that I was about to be head first within it before she had moved away from me seeming to be walking back near the rest-room. As she did so I heard the doorbell rang it caused me to snap out of my trance smacking myself in the face and shuffling my way to the door I picked up the food two pizza's some soda and Chinese I paid the guy and sat the food down on the opposite side of the apartment on the small table spreading the food out so she could pick from it. I stood back up and admired over all the food rubbing on the crick in my neck.
NamikazeSoudai: Nami came back out..See through shirt..Long legs somehow despite her height..No bra.. "Umm.. I didn't realize it was so see-through.." she mumbled, it was a mystery where she found such a thing in Keyome's place..But she did.. "Maybe i should find something else..to wear.." She mumbled, standing in front of Keyome with her arms crossed, hiding her breasts though the see-through was still appealing for the rest of her body, it was like sneaking into a R rated movie, even if you missed one part there was a hell of a lot more action to be seen. She sniffed the air though and her stomach growled, she was hungry as hell all of a sudden, maybe one of those lolipops had that side effect.. She walked over to the table, unsure how long Keyome could last with her body exposed like that, or if he was even interested in her body, she still thought she was just too small for any man to want. "Chinese food, my favorite kind of dinner." she said softly, sitting down across form him, her towel still ontop of her head.
DarkKeyome: I was in the middle of getting up to reach for a cup when my eyes shot over to Nami... who was a bit more revealing than im used too... honestly. She was only a year older than me... im sure she didnt know that I knew that though. Or did she...? im not sure anymore... my eyes scanned over her legs and then back around her stomach and breast which she had been covering up until she made the transition to sit down where her nipples were showing for a brief moment now this made my cheeks burn with a bright red as I eyed her for a moment. Surprisingly... her body may have been young looking but or so may think. I just thought she was athletic in more areas... and just a bit petite nothing wrong with that. I was trying to keep my big boy face on. " Yeah.... I um... didint know what you um.....would.... like so I um..... go everything I could think of..." I had been pouring a cup of soda into a cup and didnt notice but due to my staring I had over filled it.
Revealing.... One's self. * No pun intended*
NamikazeSoudai: "Careful nii-sama~" She said with a smile, wondering what was on his mind. She reached out and took some of the food, said thank you, and dug in, no longer shy about her see-through clothes. It looked funny watching her eat with a lolipop in her mouth..After a bit she did remove it, setting it aside, thankfully it wasn't covered in food like one would think. "So Keyome.." She said instead of Nii-sama or something else cute, the knife next to her plate was now gone and not in her hands, just in case. "You don't mind me being a government inflitrated spy?" She knew what he knew..She just wondered if he cared, she never exactly got him in trouble. In fact lately the only thing she called in to report on was something with how Beavis died, she wanted action but they wouldn't do anything drastic what with it just..being a dog. "They more or less just have me watching out for something big, attacks on government buildings, government officals, innocents.. They don't really care if you guys go around killing one another.." She said softly, calmly..She was still cute and childish, even if she was 19, and she still felt like Keyome was bigger and more mature, even if he didn't have years of training and dozens of languages under her knowledge belt.
DarkKeyome: My perverted boyish notions that floated through my head were just that quickly knocked away when she spoke out to me in a serious tone seeing that she was indeed what he had discovered bringing them back to the reason why she was here in the first place. My eyes narrowed on the knife and then back over at her which her breast were still fully out and it made it hard to focus. Good tactic I can see how something like that would work out. Distracting clothing like that would throw any man off guard... her act at playing cute little druggie teenager was impressive... how she could hold true to that lie all the way until now. Kind of... scared me. I know ive been through a lot... and in a way its literally drove me insane I mean look at Oni... ( His dark hadou alternate personality) I know he's from my pyschi... from my broken mind. I sat up putting the bottle of soda to the side as put my hands down. "....I am Yakuza Nami. At the end of the day I am. " I looked up at her through my hair which was a bit messy due to me wettting it before she came out of the shower. " So... I will be uneasy sometimes when around you. But I suppose... if you wanted me to go down you would have taken us all down by now." I said looking at her taking a sip of my Soda. " In the Code of Jingi betryal is a high offense to a Yakuza.... I hope Kirei will be able to take this..." I said to her through the dark blades of hair on my face. " I wont say a thing.... it's not my busniess to. You have sparred me many times from imprisonment just for not letting the higher ups my nature and the things ive done to get where I am." I put the drink down after drinking it down a bit more. ".....So to answer your question. Yes.... I care a lot. But, aslong as you dont cross me.... we should be fine. And.... if you do me a favor here and there." I smirked as I pulled the drink to my lips taking the rest of the drink into my system. Hahaha... yes that was a hint of blackmail. " Honestly with someone with skills like yours.... you could be a powerful assesst to me later. " I said looking over at her. My eyes dropped down to her breast again and my cheeks turned red making all maturity deplete that ver moment.
NamikazeSoudai: She listened to his words and after it was all said and done.. She returned the knife to the table and ate a little more, thinking over what he said. "So you want me to become a double agent?" She asked, kind of cutely, like she wanted this.. She did enjoy those James Bond flip flops, double or even triple agents, such story plots.. It was no wonder they had like 20 some movies. "I haven't seen Kirei in days..She will either not mind..and things will continue or not.. Either way, if caught i was suppose to kill everyone who found out and then report back in for reassignment or termination.. Im not going to kill you Keyome." she paused, letting him go through the whole thought process of 'as if you could'. "Nor am i reporting in that i have been discovered..So i guess we will just eat.." She smiled, eating some more..Wondering for a moment. "What do you mean favors?" She crossed her arms again over her breasts, looking up at him thinking it was something perverted in mind.
DarkKeyome: "You can get in easily anywhere. You moved through us and got close to not 1 but two Yakuza chairmen. Your intellgent and your timing at the shooting was highly impressive. During that time period I brought you to Kirei who has a lot of Illegal sexual movies under her Clans name. Ahhh that look on your face? You didnt know....? ( Ish on clan bio XD.) Dont be so alarmed..... Kirei actually was the one to put a stop to it seeing as they are big disblievers in the sex slave trade." I eyed her and smirked again. " Not only are you smart but you move quickly... its amazing your still alive after everything that a Yakuza encounters in this day and age. I can pay you money isnt an issue. Just.... when I call you... and I need you for something, just.... just be there and be willing. Is all I ask." I had already aten the portion of chinese that I had gotten and was now working on the pizza. " Do we have a deal?" I said looking at her.
NamikazeSoudai: "Well..As long as you aren't selling me out for sex.." She nodded. "It's a deal." her face had redden during his explaination of her skills. She didn't realize he had such high amount of respect for her skills.. She finished up her food, obvious enough she didn't eat as much as Keyome did, but got through a good amount of the Chinese food. She got up from her cushion and came around to him, leaning agaisnt his back with her arms wrapped around his neck, not in the..killing manner, but in a hugging style. "What do you wanna do after were done eating?" She asked softly, well after he was done. She had wanted to swim but not after she had taken a shower, she would end up back in the shower after swimming. The arcade, tv, video games all sounded good, she knew he had video games around here somewhere, leader of a group or not he was still a teen/adult and still a man..And she didn't mind getting some of her pint up anger out from button mashing a controller and yelling at her character.
DarkKeyome: I smiled seeing that she had agreed to the deal that was made. You could never go wrong with a lot of allies. Well until they turn on you but I have a small circle and hopefully as of right now nothing to worry about. For now atleast. But what I said about her was true of course. On her way from school to get to my office earlier I had thought about it. She had everyone fooled.... its just highly impressive to do something like that. I always wanted to be a Detective when I was a kid.... but I followed my fathers foot steps instead. I looked up a bit seeing a pair of arms wrap them selves around me I turned my head to look at her, a tooth pick sitting in my mouth due to me gnawing at it. "Um... we could go down stairs to the Arcade but like I said... it just has a bunch of old games..." I pointed to the TV that I had hooked up about two weeks ago. " Got some new movies over there my Secretary dropped off. Im kind of lazy hahah... gotta cut me some slack its about 10 pm and I haven't really had time to just sit around.. if you wanna play some video games I have a console hooked up to the TV as well. Um... ever heard of the 'Kami Fighter' Series? " Clearing my throat. " it's a fighting RPG game modeled after this game called Shenmue, they have a player vs player version if you want to try it. " I said looking at her now making eye contact with her. She was near my ear.... which kind of made me panic. My weakness was behind my ear lobe... thats how Natasha got me all the time... I still dont know how the hell she knew.... I shuddered under her a bit after the thought of it.
NamikazeSoudai: "We can try it." Nami said keeping her cool..A part of her inner self was screaming 'YEAH KICK HIS ASS!' another part was saying.. 'Ask him to play a different kind of game..' But she went with the gaming one instead. She removed her arms from him and went over to the couch, jumping onto it happily, grabbing a pillow and placing it on her lap while staring out at the tv. "It's pretty big." she comments, thankfully talking of the tv and not of anything else. She reached down for her backpack, which she had placed next to the couch when they got into the office, and grabbed another lolipop, thankfully it wasn't those experimental ones, she was avoiding it for as long as she could..
DarkKeyome: I Myself had took a shower before her and I had left for the Candy factory as she made her way to TV area I went over to a small laundry draw that was under my desk I used it for those long nights here when I couldnt make it home. My secretary made sure to keep all my clothing clean. I changed pretty quick putting a pair of sweat pants on and a Tank Top. I was sagging with the pants but not on purpose they were just big. I had removed my underwear as well... but I was at a fault. Seems like my secretary really did throw out my brand new batman underwear that I worked so hard to achieve from an auction about a week ago. So with that being said I wasnt wearing any. I pulled my sandals to my feet and made my way back over to the TV area myself. My cologne was heavy and my waist line was showing due to the pants being so low. I went over and put the game in, and turned the game on. Giving her a wireless controller and then getting myself one. I sat infront of her rubbing on my neck occasionally. It was killing me on the right side. Im starting to think it may have something to do with my arm. I started the game and chose this Ninja female character that went be 'Chop stick sue' she wasnt my favorite but i'd figure i'd take it easy on Nami seeing she was a rookie in the game. I chose an urban stage it looked a lot like district 1 actually. The graphics were kind of comic book-ish to give that Anime feel that the game wanted it to have. " Im not gonna take it easy on you y'kno-Ow..." I said stopping in mid sentence rubbing on my neck again. I wonder if she could see the detials of the Dragon on the back of my neck due to my whole back being tattooed with the words 'Brotherhood' on it. " Sorry about that.... ok, lets do this." I said rubbing my neck again soon gripping the controller to get ready.
NamikazeSoudai: She watched his pain, wondering if it was because he was annoyed with her? It was a easy thing to assume. She picked the advertised add-in, Dr. Mr, whos special ability was throwing soda can sized bombs at characters and saying his catch phrase at the end of a victory: "Look like you were shaken..And your blood exploded out." She was laughing more than anything, wondering how much money the soda company paid to have their maschot in the game. The first two games, Keyome kicked her ass, but after that it was back and forth and a switching from different characters. Eventually she made her way over to Keyome and nudged agaisn't him roughly while they were playing, trying to throw off his concentration. "Ugh..Stupid panda character.." She grumbled after a easily beaten match. She brought her hands up and rubbed his neck, more or less massaging him there and skilled too..A trait learned after she left the government school/home. Then the next match came on and she returned focus. She had her legs up on the couch, her feet were cold, Nami had forgotten entirely about changing her clothes into something less see-through.
DarkKeyome: She was catching onto the game quickly which honestly.... was starting to piss me off. No matter what it was I hated losing. But eh cant win em all I supposed. When she began to massage my neck where it hurt the most I had eased my hands down and dropped the remote for a split second. It felt good.... I didnt want her to stop. I bit my bottom lip tilting my head in an attempt to relax more and when she stopped I hadnt even noticed that another round had started until I opened my eyes to see my character with half of his health left. I gasped and picked up the controller and quickly began to tap at the button. I gritted my teeth and began to pout seeing that her character was going for the death blow. I gripped her left leg in attempt to pull her down to the floor where I was. Little did I know that I had used my left arm which didnt have as much strength as my right one. If succesfull in pulling her down I would have caused the girl to fall directly on top of me. My legs spread out a bit so she'd lay right on my chest and in between my legs. My arm was out long enough for me to still play the game with an upside down view due to me laying on my back. If It worked I would of distracted her long enough to turn the tides around and beat her character. Soon id come up to see her reaction of her face. " Ha.. phew... sorry I dont play fair in fights... and.... stuff.." I said eying her... who was actually a lot closer to my face than I had expected. I licked my lips quickly and blinked twice eying her as the red ness appeared on my cheeks again. The tip of her nose touching my own.
NamikazeSoudai: She gasped and fell down ontop of him, her chest pressing agaisnt his for a brief moment as well as his knee pressed agaisnt her panties. She grumbled and slid up his body briefly, coming up to his nose and pressing agaisnt it, her lolipop stick practically in his mouth. "You did that on purpose!" She grumbled, rolling off of his body and sitting next to him. "I get to kill you this round!" She growled, though her words were all directed at how she lost in the game..She was blushing heavily, her heart racing, she had forgotten how easy it was to make a smaller body submit to a bigger one, since Kirei wasn't exactly the rough type. She kept her eyes on the tv and the controller pressed agaisnt her stomach while she played, giggling lightly whenever her controller vibrated for whatever reason.
DarkKeyome: My knee pressing against something soft caused my leg to jerk when I realized what it was. Sadly I jerked into it first before it retracted to laying flat on the floor. I blinked a few times when she managed to roll off of me. My eyes bore out at the see-through outfit, and then back to her legs as I pulled myself up and coughed. I rubbed the back of my neck and watched as she beat up my char for me cheating in the previous round. I rubbed my eyes and shook my head. Was I honestly thinking that. " Im sorry... I uh, I dont like losing I guess." I said eying her out of the corner of my eye my cheeks were red too. But that wasnt as bad as the issue that was going on in my pants. After a few more rounds I had grown a bit tired. "... Hey... im gonna call it in for the night..." I said looking over at her giving her the TV remote just in case she wanted to watch television in a few minutes. " Your smaller than me. Here's a blanket, and ill sleep over there on the longer couch. Donald, hit the lights." " Of course sir." My automated butler dimmed the lights down just enough and I made my way to the couch plopping down on it closing my eyes with my right arm behind my head and my left hand across my stomach.
"I cant sleep..."
A few hours later....
NamikazeSoudai: Nami hadn't wanted to stop playing, she was having too much fun hanging out with Keyome and she could tell he was having fun too, kept on looking over at her which she assumed was gloating of his victories. She flipped through the channels for a bit, but at this time of night there was nothing interesting on all 1000 channels, give or take a adult channel which she didn't linger on watching. Eventually she left it on one channel, the volume really low and the room was quiet for a bit. Then all of a sudden she was climbing up onto Keyome, sitting across his waist and staring down at him. "You asleep?" She questioned, after getting ontop of him which probably would have woken him up if he had been sleeping. She had a lightly redden face, one could only guess why she had gone to him in the darkness sitting where she was sitting and leaning back agaisnt him..
DarkKeyome: I opened my eyes blinking slowly from the sudden movement above me. Slowly I spoke out with a slightly scratchy sleep/deep voice. " Hm... No im not asleep Nami...haha... Not anymore" I said rubbing my eyes. I couldnt see her well but the flickering of the TV made it bright enough so I could actually see a bit of her. " You ok?" I said in the same voice. The waist line of my pants were being pulled down due to the straddling movements that she had used to mount herself over me. How long had I been asleep? Couldnt have been that long for sure seeing that Nami was still up herself. I looked over at the clock across my office desk which had bright red numbers that said 2:00 AM. Ah... so maybe an hour of two of sleep. I sat up abit or attempted to waiting to see what it was that she wanted. My left hand was pressing against her left leg abit as I attempted to sit up gripping her thigh lightly enough to do what needed to be done. Dispite the darkness of the room I could see the light shade of pink on her cheeks but I was too sleepy to full grasp the concept.
NamikazeSoudai: Nami hestitated and gave up the idea rather fast, about the instant he didn't realize exactly why she was there. Poor little horny Nami.. She laid her head down agaisnt his chest and her legs going out, laying down with him instead.. "Couldn't sleep." She lied, having not even tried to sleep, she was wide awake usually until the moment she just shut down and passed out. Her hand was resting agaisnt his chest alongside her head, he could easily get a good smell of her mint shampoo still lingering in her hair. Her other hand kept her shirt down which was trying to hike up and expose more of her body to the room's chilly air.. "Thank you for a good day today..It's nice to be reminded that sometimes it isn't all about guns, murders, and crimelords.."
DarkKeyome: I looked down hearing how she thanked me. But... the said thing was everywhere you turned there were those things that she listed. Hell... im a Crimelord in my own sense. I sin... more than others im no angel for sure. I moved arounnd a bit the scent of her hair hitting my nostrials yet again... which woke me up quickly and put me on edge. Shit....as I laid back wrapping my arms around her to secure her smaller frame in a tight but comfterble hold. The thoughts the burned through my head were wrong but it was hard... if anything. I needed it. Most would think with my line of work... that I would have girls running in and out of here. But no... I distanted myself from the general public a lot actually. So... her being here with me only made locked away feeling to spill from their current holding place. I slid my fingers through her hair breifly and sighed."...You dont have to thank me.." I closed my eyes and leaned myself down abit then hooking both of her arms up under her armpits I pulled her up to me with ease as I made myself sit up as well. If succesfull... I would have eyed her for a moment before I leaned my head down embracing her into a light kiss. Though I was aggressive I couldnt help it... I had grown up to be that way. Like a pitt bull or something. My bottom lip took in her top lip with a long kiss, closing my eyes and allowing my hands to slide down and grip her waist. I was ready to get smacked in the face after this I had been fighting things off like this from women so long. And with Natasha gone... I hadnt got the comfort I needed.
NamikazeSoudai: Nami blushed more, the way he just..lifted her into place for himself was..erotic.. Even though she felt that, at first she thought it was just a friendly kiss and she returned the kiss..But he became more agressive even though in the lightest of ways, his hands gripping her waist. She broke the kiss for a moment, pausing like she was going to say something or smack him back but rather..She embraced his lips again and relaxing more into his chest..She wondered where this was leading to..Her thoughts drifted to Kirei, they had a unusual relationship and after some things, Nami had been away from her, fearing that they would decide to be a part of Nami would upset her.. But even before that, their relationship was just unoffical, she had known allowed Kirei to express her love for other people and apparently now..Nami was exploring her options. His metal arm was cold, she hope he would warm her up soon, her blush growing to the ideas of how that would be possible.
DarkKeyome: I gripped her waist a bit tighter now as I sat up letting her full straddle me. The imprint,or rather bulge from my sweat pants began to grow in length in width on my right leg. My pants were moving down with each transition due to my mind no longer focusing on them to keep them up and all. I allowed my tongue to slide from my mouth and lap around her own. Massaging her tongue in a slow wrestling motion before I broke the kiss again to press my lips down her neck. My soft lips lightly travling down her neck until I bit down onto it lightly and tugged at the skin to give a light pinch and then opening my mouth back onto the spot to suck on it hard enough to leave a red mark. My left hand was grazing down her inner thighs with my nails lightly enough to make her feel the tingling sensation on her legs as I let my hand move up her leg and into her crotch area. I continued this rubbing motion until I had manged to move her underwear to the side letting my middle finger rub over her clit. It had been awhile since I was engaged into a women like this. Me and Natasha didnt even get to have the full blown sex that we wanted due to my schedule... my middle finger would have attempted to make its way to breach itself within her pussy hole. Rubbing against her inner walls and moving itself in and out of her cunt. By now my other hand, the right one had undid her shirt or attempted to so that her breast would fall out of there holding place, leaning my head down I began to suck on her right nipple tugging my head left to right as I bobbed my head up and down around her small nipple until I released my lips from its current postion on her breast with a loud POP. As I pulled back a light strain of saliva connected from my lips until I leaned back in to take it into my mouth. My teeth tugged and gripped itself around the nipple and by now my fingers were slithering there way in and out of her cunt hole aggressively. Her juices soaking themselves around my leg and the sofa under me. If... succesfull anyways.
NamikazeSoudai: Nami's breathing and blushing picked up, almost rythematic, the heavier breathing the redder the face.. She was fighting back her moans of pleasure, fearing perhaps that Keyome would make fun of her for it or that his men would rush in thinking it was the sounds of combat and walk in on this.. She wondered how badly she would be embarassed if that happened..And if Keyome would continue without much care.. Just then she remembered seeing secruity cameras around the place, wondering if one was watching them. Nami made no effort to fight him off when his hand got lower and eventually begun to touch her, penetrate her.. She moaned out with that one, valiantly fighting off the moans when he was teasing her clit but to have her tightness invaded like that it was automatic moaning. She rested her head down agaisnt his shoulder briefly, fighting through her moan and then coming back up..Her shirt was removed, she had covered her small breasts with her arm at first but Keyome would have none of that and got to her breasts to play with..She feared he was going to take it all into his mouth easily, though it never came to that it was pretty close, she sure did have the petite body.
DarkKeyome: I pulled her down below me and forced her to lay on her back on the couch making her legs wrap around my waist as I mounted her fully. I was kissing along her neck once more this time sucking on the skin under her chin the part where her neck and chin would meet. Oh but even that was momentairly as I went back up to kiss her again. My lips locking on hers again quickly my tongue was in her mouth once again looking for her own tongue until it was met with it. My head turned from left..... to right as I kissed her. I couldnt hold myself back any further... it was getting worse. Lust is a powerful thing to fall into... but it haad been so long. I gripped her legs and pulled them up above my head as I lapped down her stomach... slowly my tonuge slithered its way down her stomach until I began to lap at her belly button. I bit down on her skin again and continued to kiss down her smooth body. and moved my way down to kiss down her inner thighs on both side. Her scent on her pussy made me want to do what I wanted even more. " Ahh.." I said moaning to myself as my eyes rolled to the back of my head and with a hard tug I ripped her panties to the side with both of my hands into two pieces. I gripped her legs and pulled her into me a bit more until allowed my tonuge to slide itself over her clit slowly. I spat on it and began to suck on her wet and sensative clit just enough to put her on edge if she allowed me too. I nibbled on it and slightly tugged back on it with my teeth just enough to sting a bit. I'd opened up her pussy lips letting my tonuge flick and slide its way around her inner walls before I pressed my whole tongue down into her cunt. My tongue flexed itself and glided its way against her inner walls seeming to be seatching for her G spot. The bottom half of my face... was already covered in her juices as I ate her out.
NamikazeSoudai: Nami gasped when he gripped her like that, a rag doll sometimes she felt like..But she didn't mind being controlled by Keyome. Nami too was succumbing to lust..Evident enough was her overflowing river of juices that were now..being consumed by Keyome. She wasn't too experienced with sex, sure masturbation and fingering were common, even in the pass she has had moments were a good blowjob given to someone came in handy..Bit oral done to herself was new, both amazing feeling and odd..Did it please Keyome? From the way he was gripping her made it easier if she just turned her body around..Her chest pressed agaisnt his stomach and her legs was up near his shoulders.. She reached down and felt his erection through his sweat pants, giving her the answer if it pleased him, she blushed more, if that was possible. He sure was a healthy size.. She pulled down his sweat pants a bit and the moment she could, she kissed his member, her small hand taking hold of it while her kisses moved closer to it's head and her hand begun to move back n forth.
DarkKeyome: I tensed up feeling her grip my cock and kiss on it. I pulled my head back just momentarily before I allowed myself to engage into eating her out further. My hands pulled her body down to me a bit more as I rose my head up to lap on the outer walls of her pussy and then circling my tongue so that it'd glide its way into her hole even deeper than before. I gripped her ass squeezing on it before I let my left hand come down and smack down on her left ass cheek with a hard pound. I did it twice... the sound of her skin being crackled upon my eyes roll to the back of my head as I opened her pussy hole once again. Her juices had the bottom of my face coated in her esscesnce. My cock throbbed in her grip with every kiss was a throb to compliment her back. I could feel myself tense up everytime she drew her lips down to a spot. Precum... began to trickle its way out of my cock hole and over her hand like a small stream as she teased it. "Ah.." I said during the attempts to keep composure as I devoured her cunt. My middle finger of my right hand the automailed one... slowly probbed at her asshole as I teased her and she began to pleasure my dick. After a few more teasing probs I allowed it to slide itself knuckle deep into her asshole sliding it in... and out, in... and out. As slow as I would allow it to. I could feel her body quake due to me manipulating it the way that I was. I stroked myself up ligtly... letting my cock if she would have taken it into her mouth by now go in and out from her lips on my account for a small amount of time. My pants were below my calves now sitting there... if I could I would have removed them but once again my mind was elsewhere.
NamikazeSoudai: Nami thought she was winning back for a moment there, and sure she acted like this was a game in her mind for a brief moment, first Keyome had been winning, then it looked like her.. Then SMACK, she gasped out, glancing back a moment with a not so pleased expression but another SMACK came to her ass making her, surprisingly to herself, moan out from that touch. She gulped and looked back at the meat at hand, rubbing it up and down a few more times before using her tongue to lick at his pre.. She had no loli in her mouth after the first kiss she gave to him, it was now tossed aside somewhere in the room, so her mouth was free to take in this new lolipop.. Expectingly, her blowjob skills were grandmastery, licking, sucking and taking in whatever his member gave out, soon with no help from Keyome she had his member deep into her throat. It was in time too, she would have cursed out if she could have from the invasion to her asshole..It was much different than his fingers or tongue inside of her cunt.. She felt enourmasly embarassed about the next part though..She had a orgaism soon after his cock fat finger was shooved up her ass..
DarkKeyome: " D'aahh..... Haa... Haa... Ahhhhhh...." I pulled my head back. Shit.... she was deep throating my cock like it wasnt anything. I should have saw this coming. With every loud slurp and pull I tensed up and shook my head trying to keep cool, trying to keep my composure. I had removed my finger from her asshole when she began her onslaught on my cock. I wasnt afraid to moan... it felt that good. And it was rare that I let someone get this far with me. I gripped her ass again spreading her cheeks apart gripping on it hard as she sucked my cock down like an animal. I looked over her small form to see her head bobbing up... and down on my dick. My left eye was closed and a dark red blush was on my face indicating me trying to fight back most of the embarrassing noises I could cook up. I couldnt take it any longer... I pulled myself from her lips and a trail of saliva was followed im sure. " Stay like you are.." I said to her after pulling myself from under her and getting behind her. My cock was already as hard as it would ever be. The full 9 in a half inches throbbed up and down with wearing her saliva as a coat. I took her small waist into both of my arms and pulled her into me fully. I had my right leg on the couch while my left one was on the floor. I pulled her into me slowly... slowly. My cock head had pushed its way through. " Ah..." I said closing my eyes. I wanted to take it easy on her.... but I couldnt wait any longer... with a hard thrust I allowed my whole cock to fill her hole up completely with its size. " Ahhhh.." I pulled my head back letting it sit within her walls for a brief moment before I began to stroke myself inside of her with smooth motions, almost gracefull. Both of my hands had both of her hands. Meaning she wouldnt be on the couch any longer. She'd be hovering over it with her legs around my waist. Everytime I stroked forward it would work like a swing, pushing he forward so as she came down my cock would meet her half way to plunge itself deep within her. ' Smack, smack, smack, smack' the noise echoed through the room with each collision.
NamikazeSoudai: Nami pouted when he removed her sucker from her mouth, looking at him teary eyed. She managed to breath in once calmly before it was settling down on her on his intentions and before she knew it.. She moaned out, shock and pleasure sounding..Slow for a brief moment, then he practically made her collasp there with the rough shoove of his entire cock into her tight passage stuffing her full. "K-Keyome!" She moaned out, covering her mouth and muffling her moans, but he took her hands as well and there was nothing she could do but blush and moan out. She had been tight..considering her size and his size..Her legs moved around his waist and she felt airborne and cock sleeved by him..An amazing feeling.
DarkKeyome: I forced her down into many postions. Majority of it I allowed myself to be on top of her. Holding her arms down and just stroking my cock into her making sure she'd feel every bit of it until the point it was hitting the pit of her stomach. I was nearly at m breaking point now... and allowed her to be on top. My hands rested around her waist as she hovered over my cock. ".... im gonna cum soon.." I said looking up at her through half lidded eyes. My hair hiding over my face as I panted. I could feel the cum in the pit of my cock getting read to errupt it wouldnt be much longer now. As she hovered over my length her juices were dripping off and onto my unit as well. It was driving me insane.
NamikazeSoudai: Her favorite position had been when he felt her agaisnt his chest and rose her up from her ass cheeks and slammed back down agaisnt his cock. She had tears of joy then, it was so right in the pit of her heart, dominated but loved and feeling every bit of his member. Now she was ontop, also a fun position, it was interesting to be doing the work herself, her cute small body riding the monster..She was naked by this point, sweat covered and other things upon her body. His words barely reached her ears or care..She shooved back down onto his member, it was going to be up to him to do what he wished with his cum. "Mmmnh.."
DarkKeyome: I pulled my head back, attempting to relax my eyes shot over to the clock. 4AM now... ha it made me smirk a bit as I lookd back over to her. She was riding it relentselly without hesitation egarly. I allowed her do to do as she pleased. My right hand reached around to grip her body and pull her into me more. " Im... im.." I said shaking my head. I gripped her waist with both hands again and began to force her up and down my cock non-stop. Her walls had loosened up abit by this point. I was surprised she was keeping up so well. She had more energy than me almost. I think she did actually. I bit down on my bottom lip feeling the exstacy go higher as I was reaching my breaking point. ' CLACK CLACK CLACK CLACK CLACK' her ass collieded with my legs over and over until I let her go once more. Giving her the last few moments of control before I couldnt take it any longer. " Dahhhhh!" I had dumpped 1 load inside of her, but I manged to pull out quick enough my cock spewed out with 2 more thick loads that bursted from the tip of my cock an onto her breast, stomach, and neck. Maybe a small bit on her neck. I was breathing heavily. My eyes low.... I was getting ready to pass out.
NamikazeSoudai: Nami was close behind in the passing out.. She felt like she had just went through hours and hours of being awake in the last minute. She came with him, moaning out her loudest in that moment and then going silent except for the sounds her body made as she positioned herself, laying agaisnt him, sharing in the stickiness. She hadn't had this much..fun and pleasure since she was sucking on her escasty lolipops and met the washer one evening, she passed out after that too in the laundry room but woke in the bedroom, brought there by Kirei. She fell asleep, but in the morning everything will hit her in shock.. They had sex, Keyome fingered her ass, he came inside of her, where that lolipop went she threw, what would Kirei say..
Community content is available under
CC-BY-SA
unless otherwise noted.